We are delighted to have our farm's fresh vegetables featured in delicious dishes at Uncommon Grounds restaurant in neighboring Watertown.  Uncommon Grounds owner Lisa comes to the farm personally for vegetables which chef Chris whips up into lovely featured dishes like this roasted beet salad with mesclun greens, goat cheese, fresh apples and orange slices, pistachio nuts and a homemade Sherry Vinaigrette dressing.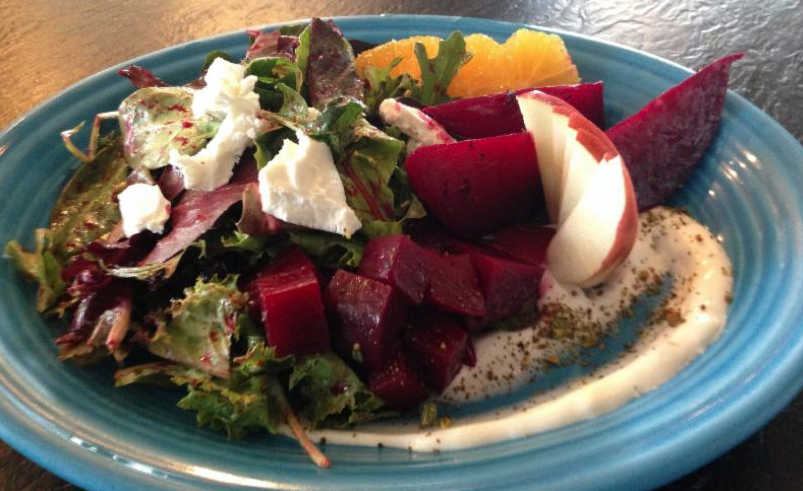 We are so happy to be working with great partners like Uncommon Grounds, and helping to make food seriously local!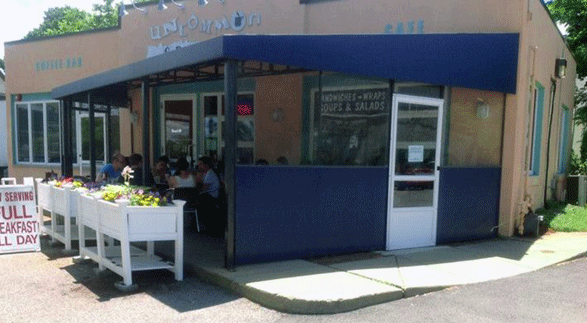 Uncommon Grounds was voted Boston's Best in Breakfast, 2013.
The restaurant is located at 575 Mount Auburn St in Watertown.  More info at www.myuncommongrounds.com.