Our farm watermelons are ready for harvest!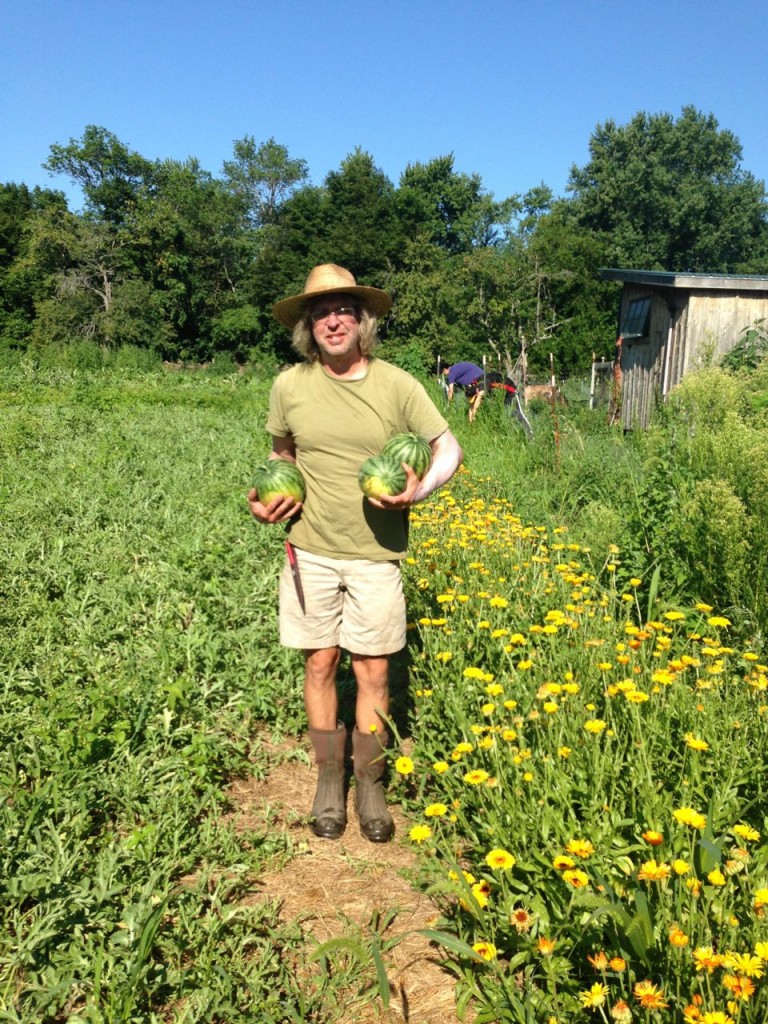 Here's Mike harvesting the first few fruit.
Farm visitors often tell us how amazed they are to see these melons in our fields – right here in Massachusetts.  Though watermelon requires a long hot Summer growing season and is more commonly grown in the South, it is possible to grow it in the Northeast too.
A few months ago, we planted, watered generously, and laid down salt marsh hay to deter weed growth and give the plants' long vines room to ramble and grow.  We protected the melons from animals with fencing, and were delighted to watch them set fruit and flourish.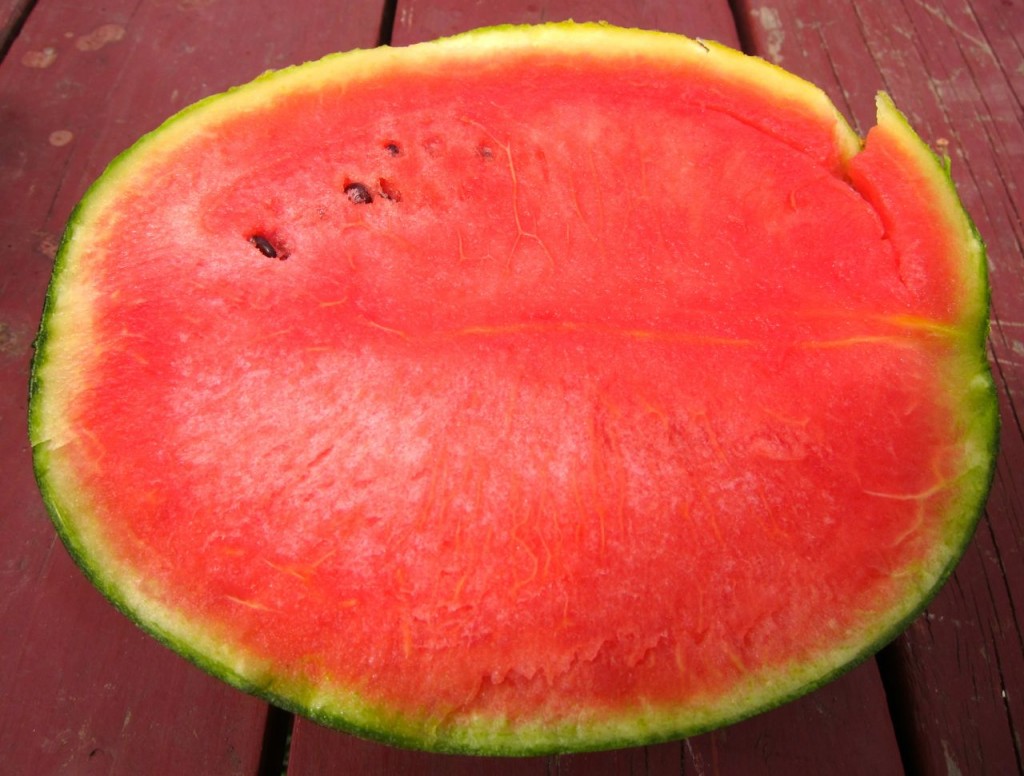 We sliced one open to enjoy yesterday during farm lunch break.  It was juicy with few seeds and a thin rind – sweet and refreshing.
Community-supported agriculture (CSA) share customers received melons in their baskets yesterday, and melons are available for sale at the farm stand, Tue 3-6pm, Fri 2-5pm, Sat 1-5pm.