October 19th Offerings
A gorgeous fall day!
The farm stand is open on Tuesdays 3-6pm, Thursdays 3-6pm and Saturdays 1-5pm
We do not accept credit cards at the stand
Please enter through the main gate on Glenn Rd; if the front gate is closed, we are closed!
The stand is located in the barn, and parking is to the right of that.
We have goats, chickens, quails, turkeys and ducks on the farm, so please leave your pets in the car!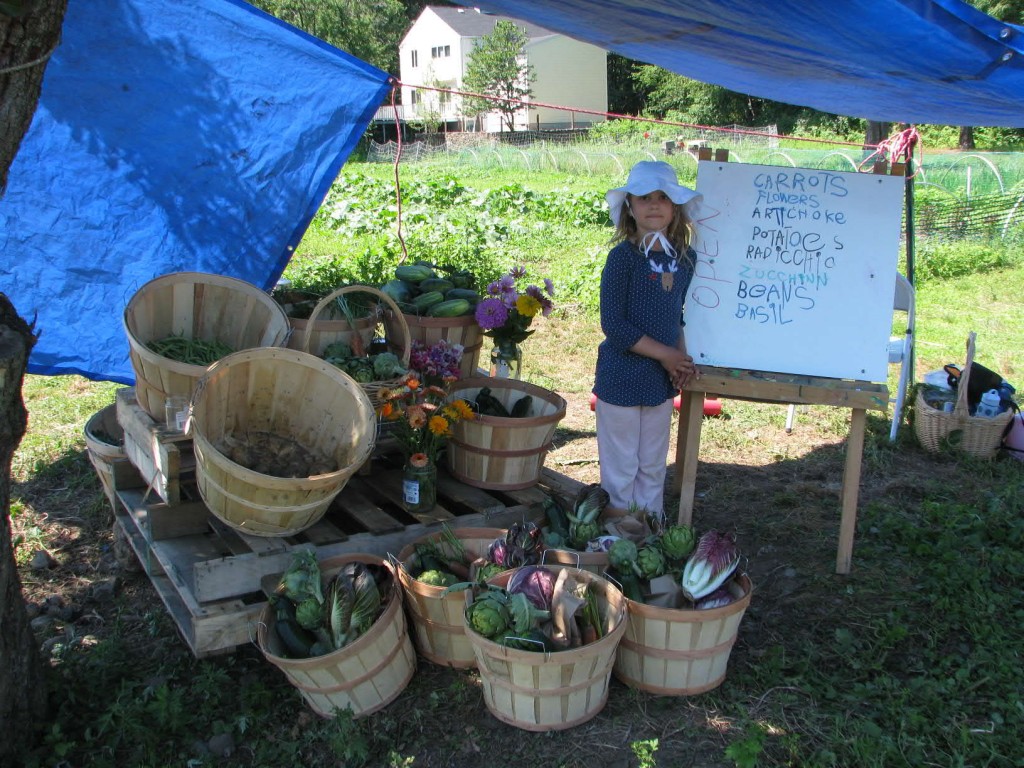 Available today Some items have limited availability. Produce:
| name | variety |
| --- | --- |
| carrots | Napoli |
| fennel | Orazio |
| broccoli | Arcadia |
| Cabbage | Storage cabbage |
| kale | Red Russian Kale |
| kale | Vates Kale |
| kale | Lacinato Kale |
| kohlrabi | Kossak |
| kohlrabi | kohlrabi |
| romanesco | Veronica |
| cauliflower | Bishop |
| salad turnip | Hakurei |
| beets | Cylindra |
| beets | Ace |
| swiss chard | Fordhook Giant |
| cousa | Alexandria |
| pumpkin | Long island cheese |
| pumpkin | Baby Bear |
| pumpkin | Cargo PMR |
| winter squash | Tiptop PMR |
| winter squash | Spaghetti Squash |
| squash | Tromboncina |
| winter squash | Dumpling |
| green beans | Jade |
| lima | Fordhook 242 |
| garlic | Music |
| leeks | Pandora |
| onions | Red Long of Tropea |
| shallot | Conservor |
| pop corn | Strawberry |
| eggplant | Orient Express |
| peppers | Joe's Long Cayenne |
| peppers | El Jefe |
| peppers | Snapper |
| peppers | Tiburon |
| peppers | Ace |
| potatoes | Red Maria |
| potatoes | Peter Wilcox |
| potatoes | Kennebec |
| potatoes | Elba |
| Tomatillo | Toma Verde |
| tomatoes | Plum Regal |
| tomatoes | Sungold |
| tomatoes | Black Cherry |
| tomatoes | Defiant PhR |
| tomatoes | Juliet |
| herb | Sage |
| herb | papalo |
Flowers:
| name | variety |
| --- | --- |
| strawflower | Sultane Mix |
| zinnias | Benary's Giant Mix |
| zinnias | Cactus Flowered Mix |
Additional products:
| name | variety |
| --- | --- |
| eggs | chicken |
| eggs | duck |