We are a 5-acre, family-run farm located right outside of Cambridge. We're committed to growing the tastiest, healthiest produce available with sustainable methods, emphasizing an ecological, holistic approach to agriculture.
We will have a band playing Southern Appalachian on Saturday June 25th from 2-4pm.
Short mp3 here
We will be at Farmers Market at the Harvard Ed Portal this week.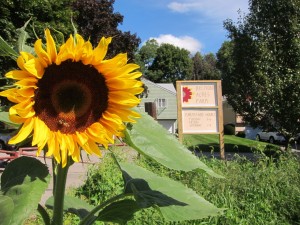 We operate a CSA and Farm stand in Belmont, MA; you can find directions to us here. For more information about our growing practices, check out our About page, and if you have any questions, don't hesitate to drop us a line!
For photos of the farm, click here!